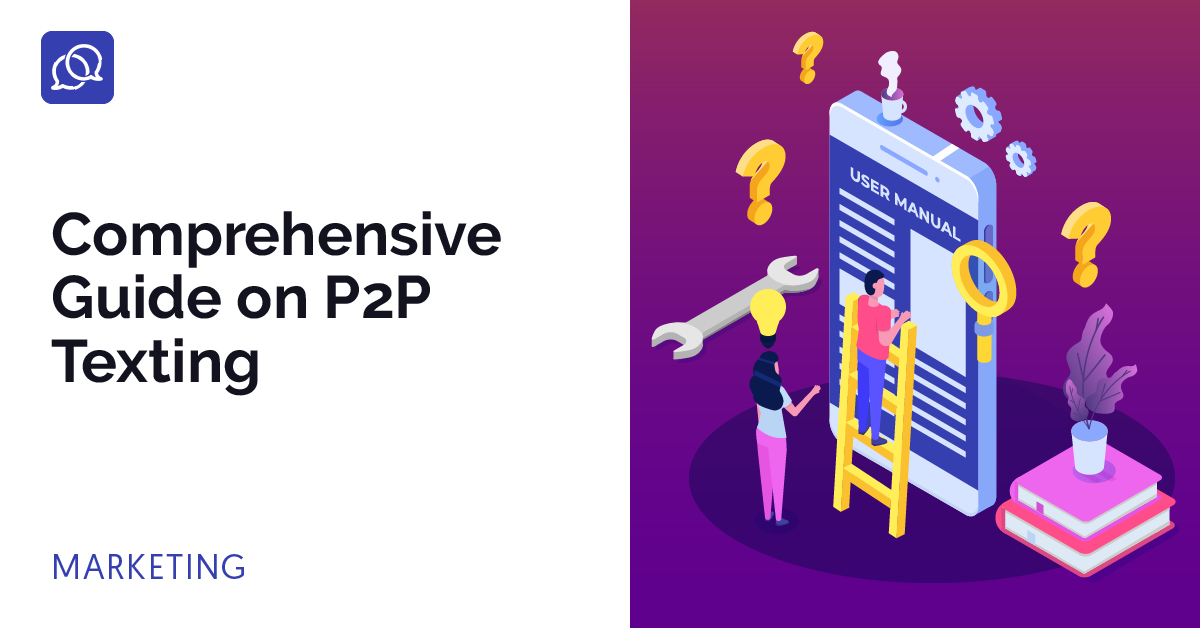 Peer to Peer Texting has solidified itself as an incredibly powerful tool for any person or organization that has a message that is worth sharing. Audience members are comfortable receiving communications on their phones, and there is a demand for more personalized one-on-one communication that isn't just an autodialer (commonly called an ATDS as well). They receive a p2p text message on a p2p platform. If you and your business haven't heard of using this software or are still considering it, we've made a list of the 21 incredible benefits that will take you and your business to the next level. This technology goes beyond landline communications and is a new way to get through to your audience with  peer text messages.
Already know you want to try it out? Sign up and create a risk-free account now.
Two-Way Texting Works
To get started, there is a clear fact that we need to acknowledge: Peer to Peer Texting works. When we say "works" we mean it works for every aspect of your business: marketing, financial, human resources, product etc.
 If you're trying to share an important communication from your organization, outreach can feel very difficult. Peer to Peer Texting or "P2P" is the process of using a web application to send out text communications to thousands of people from one device.  For businesses, non-profits, and electoral candidates, a tool such as this can have immense impact on their communication and fundraising efforts. The one-on-one connections that P2P provides can transform a business overnight and create new opportunities. 
Peerly allows you to have thousands of one-on-one conversations with your audience – at scale. This is done through the utilization of a web application which will allow an agent to have thousands of conversations at once through a smart inbox. There are two roles for your campaigns on Peerly: a campaign manager and an agent. 
This is not a mobile app, or an automatic telephone, we must add as a disclaimer. Its not for call center usage, or a call platforms. It is a way of having two -way text messaging and text message conversations through human intervention with an efficient way without interventions.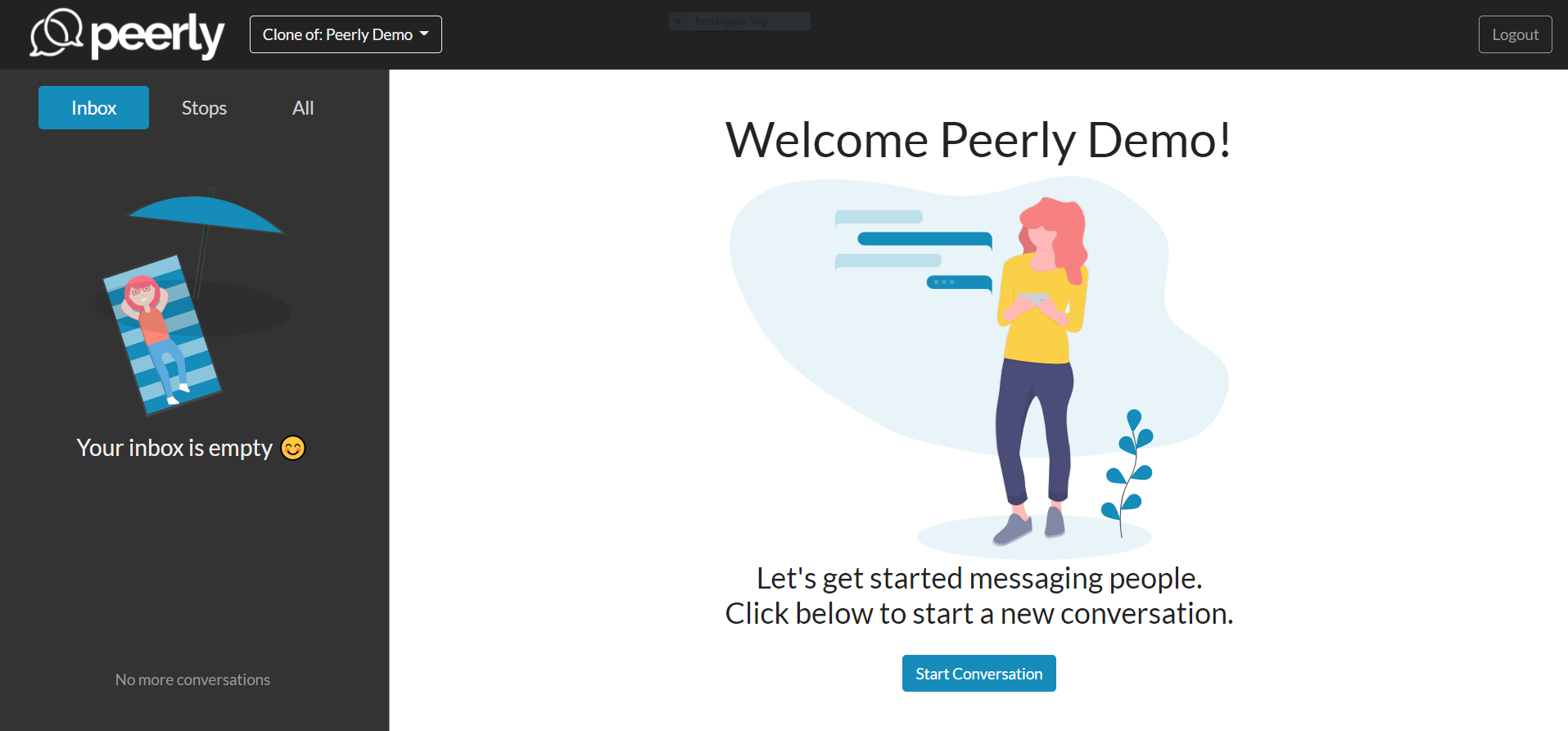 The Peerly Agent Dashboard
The agent is responsible for waiting for new jobs, sending communications, and responding to them and collecting data from your audience. The campaign manager is responsible for setting up the questions leading to the desired information you are looking to connect, setting up agent accounts, and assigning agents to jobs.
Reliable 1:1 Text Conversations
We have designed Peerly, the most robust, user friendly tool available on the market. This goes beyond our software and extends into the connections and relationships we have formed and developed with major networks all across North America. When a communication is sent through our network you can rest assured that it will be delivered instantaneously to your audience quickly and efficiently. We call this the Peerly pledge, we stand by it because we wrote the books on it.
On our platform you will have a detailed dashboard giving you moment-to-moment information about how many of your texts have been delivered, what their open rates are and how many of your agents have replied to your contacts. With so many conversations happening simultaneously, we have designed Peerly to be as user friendly as possible for you and the campaign manager to have an ongoing understanding on the pulse of all your communications. 
Unlike "mass" or "bulk" SMS which does not allow for 2 way communication. Peerly's system is designed for one-on-one text engagement that is safe, easy to use and most importantly compliant with current telecommunications law. During the 2020 election, we helped deliver over half a billion text messages. Our customers have trusted us to be a reliable, durable and fast network through which to send their communications. 
Customizable Peer to Peer Conversations
You may be wondering, how is it possible to have so many personalized conversations with potentially thousands of users at one time? Isn't there anything I can do to make conversations feel more unique while also saving time? Yes, there certainly is. We have designed Peerly's user interface to be as user friendly as possible to ensure you can have thousands of conversations that are user specific, and agent friendly.

The Questions Editor In Peerly Will Allow You To Customize The Way You Receive Information From Your Audience.
| | |
| --- | --- |
| Step 1: Creating Questions In Peerly | Step 2: Asking Questions In Peerly |
The back end  campaign manager of Peerly will give you extensive customization options which will give your campaign agents the exact options that you want them to have access to. Step 1 shows how you craft your questions on the Peerly campaign setup, and Step 2 shows you how it shows up on the agent portal. All of the changes you make here are instantaneous should you need to make a last minute change to your campaign. Additionally you can have pre-made templates that will auto-populate when you start a new conversation, or can be added into a conversation. 
As a campaign manager, you should remain connected to your agents to ensure that you have given them enough templates to respond to users with and also to make sure that you have given them enough "buckets" to deposit the information that they acquire over the course of having conversations.
Open Rates of P2P Texting
Email open rates are decreasing, social media has lower and lower reach and don't even consider direct mail having the same impact it once did. Marketing channels are increasingly becoming tailored to the audience rather than trying to convert the audience to a company's way of thinking. 
Peerly creates the "one on one" experience which is at the heart of the marketing and communication experience that millennials and Gen Z members are looking for. By reaching your audience right on their phone, you are looking at open rates of 90% and above. You will be impossible to ignore.
Peerly provides on top of all those engagement benefits, is the ask your audience questions one on one which can lead to insights and demographic information being gathered on a one-on-one basis. This information directly from your consumer will be a critical aspect as you continue to narrow  who your audience is, what they want and how you can guide them to your conversion goals.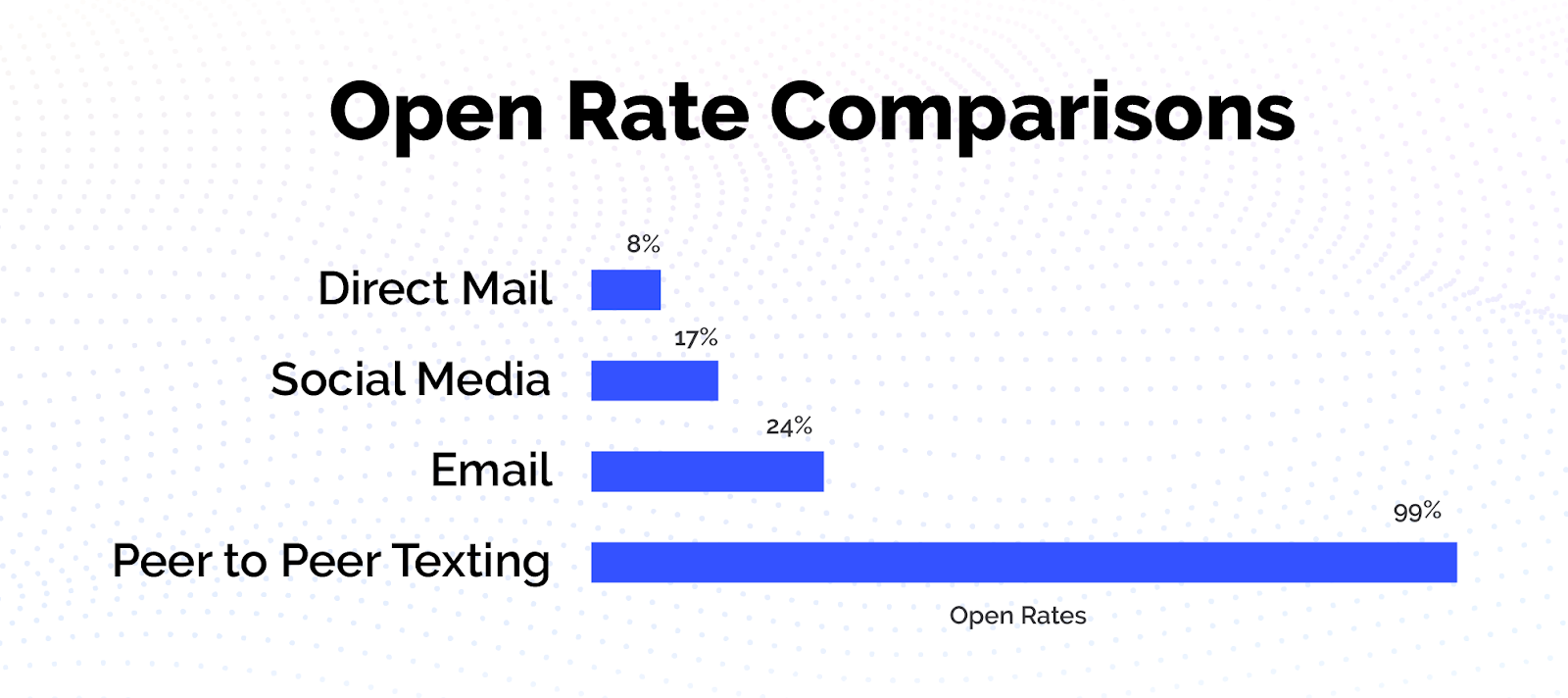 Peer To Peer Is the Strongest Marketing Channel for Open Rates
Extremely Fast Texting
We have designed Peerly to make it as quick digital tool to send texts to consumers. Our expert team of engineers and developers have been working on telecommunications software for decades. The time it takes to send a text message is quicker than it takes to send an email, or to make a phone call. 
More often than not, a political campaign is a numbers game where you need to send and receive communications with as many local constituents as possible. Good old fashioned door-to-door engagement is time tested and true, however during the COVID-19 pandemic, your potential voters might not be as eager to come into close contact with you and your team. The hidden advantage that this has revealed over the 2020 election cycle was that you are actually able to contact and engage with more people in the same amount of time by taking advantage of this technology.  From a pure communication standpoint, it is fast, it allows you to easily just type an intentionally brief text whereas email can take longer to type out, read, re-read, and then finally send a communication. Email doesn't allow you to have the same template functionality the way Peerly does.
Peer to Peer Texting is 100% Legal
Peerly is a text messaging platform that will allow you and your organization to utilize an online platform which can send text messages to mobile applications all from a single sender to multiple (within the 1000's) of recipients and have two way conversations. Within 2020, the Federal Election Commission ruled that peer to peer technology is 100% legal to use when a recipient has opted into receiving communications. 
This case was massive for P2P as a technology and for the peer to peer community which are not an automated messaging platform or a mass texting tool. Rather, peer to peer technology requires a human operator to manually send every single text message. This human interaction is the most important part of P2P and is actually at the heart of what makes it so effective. Without the human element, P2P would not be nearly effective and is also the most important feature which makes P2P such an effective platform. 
55% of Americans still use a home phone. This number used to be much higher and therefore there was a stronger case to be made about the efficiency of autodialers (or ATDS). But now with almost every person having a mobile device, the time has come for P2P to become a communications staple. With the CRTC and FCC ruling about P2P's legitimacy, the time is perfect to add P2P texting to your communication strategy.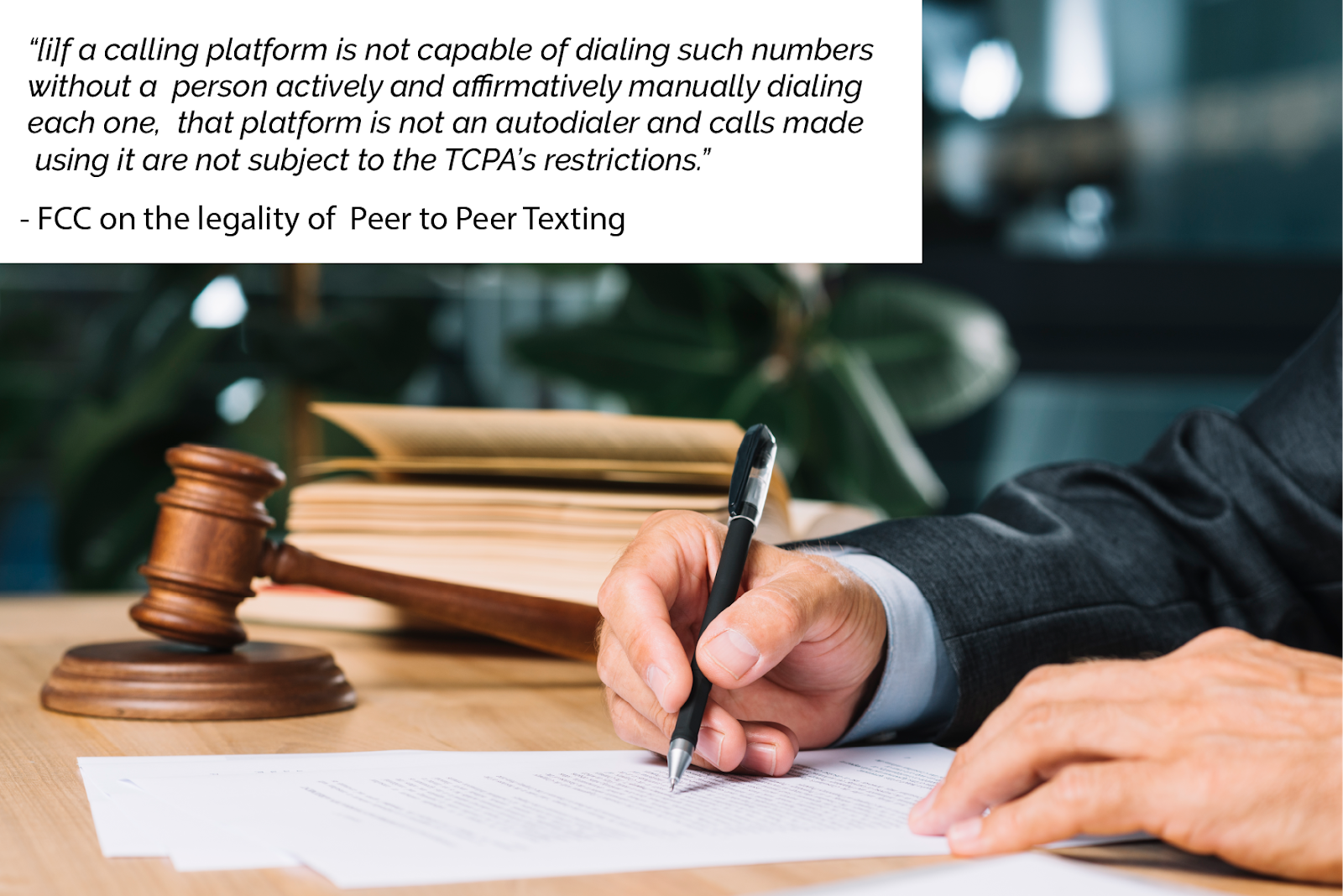 Peer to Peer Texting Is Legal
Peer Texts for Non-Profits
Nonprofits are constantly on the lookout for opportunities to engage their audience, advance their advocacy and most importantly; increase their annual donations. Typically the process of engaging donors is similar to that of dating: initial meeting, seeing if you are a good fit, building a relationship and "going out to dinner". The "going out to dinner" here is the donation from a donor to an organization. Except your date is a potential donor and the date is on your cell phone.
Your nonprofit organization can use P2P texting to encourage crowds to participate in campaigns to raise donations, encourage participation at events, and raise awareness of local policies. Peerly will also allow you to access volunteers who might not be able to participate in your events. For example, people who have disabilities, lack transportation, or live in rural areas that are not able to actually participate with you in person. This is a volunteer-focused method of encouraging people to be involved. Texting will give your nonprofit the personal connection of in person, and the efficiency rates of email which will only serve to improve your organization's advocacy and awareness.
The movement for this technology is grassroots with providers gathering together within a p2p alliance and building strong relationships with telecommunications companies like AT&T, Verizon and smaller subsidiaries.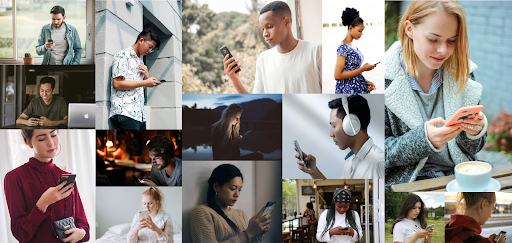 Peer To Peer Texting Is A Way To Build Grassroots Support
2-way Texting Can Help You Fundraise   
 We've already seen politicians take great advantage of the ability to text towards maximizing their fundraising efforts. You can ask for donations, answer platform questions, and share important event information. All of this is happening at the leisure of your audience member. It's non-intrusive like a phone call, or home visit. What is most amazing is the ability to do this at scale initiating thousands of conversations quickly and efficiently. If someone has indicated that they would like to donate to your cause you can send them a link right in the chat to your donation page, or you can take down their information to follow up with them about a donation. The key here is that your agents are shepherding these donations in a way that is real, human and has context.  Your supporters can donate, right from their phone
Outreach is easily the highest expense for nonprofit organizations and political candidates so you can find a way to engage voters and incentivize others to join your volunteering team. Nonprofit organizations, and political entities can save massive amounts of money and resources using P2P mobile texting to raise funds and boost engagement. Peerly has the most affordable rates on the market as well saving your bottom line, and letting you reach even farther. No matter how you fundraise; selling tickets, collecting donations, driving attendance to events – using Peerly's P2P texting you can contact potential or past donors one on one, and build that connection to increase your funding. 
Political P2P and Advocacy Causes
The 2020 election season created an unprecedented situation where new communication challenges were presented to candidates, and voters. Traditional campaign methods: physical person rallys, door-to-door canvassing, and community outreach have become almost entirely untenable during the COVID-19 pandemic. This has placed extra challenges on campaigns to hustle in unique ways to reach their voters.
Appearing almost coincidentally, and ready to roll out – Peer to Peer Texting emerged as a landmark communication innovation that will be used by politicians in the place of traditional campaign methods. You can use the power of P2P to rally people to your cause and make it as easy as possible for them to take action. Engage your audience to stand with you on a major issue, to help pass a certain bill that's important to you, to support a candidate whose mission you believe in. Each conversation with P2P is a spark in your campaign's fire that will create lasting impact. 
In order to get to your audience however you will need to collect their phone numbers, this is required by both the tcpa and fcc . You can't spam your contact list to try and get them to vote for you on election day with a political text. Your campaign volunteers will need to reach out to those who have opted in to your mailing list in order to receive notifications from you. Whether you are running  democratic campaigns (DNC), or a member of the Republican national committee, or running for any office in the United States the best way to reach users through their mobile number is through a p2p text.
Peer to Peer Texting, Text Conversations at Scale!
Peerly, sign up for a Peerly account & harness the power of real one on one conversations directly with your audience.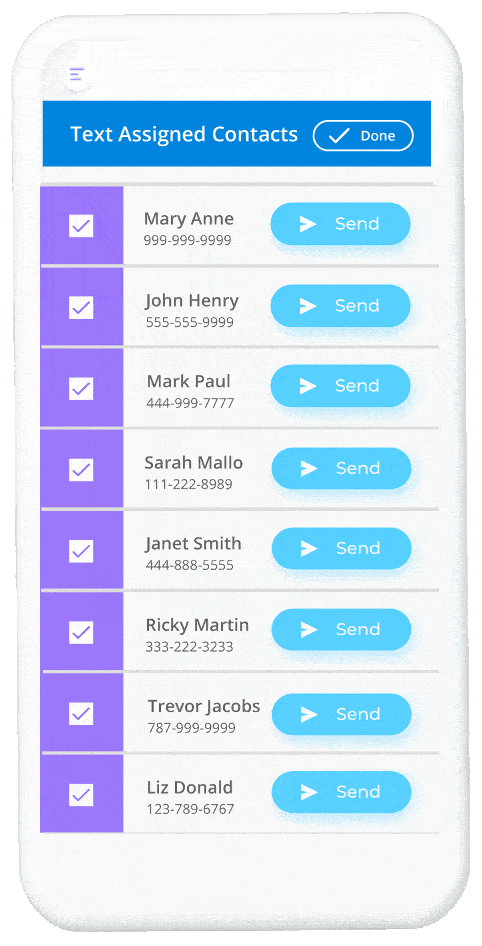 Conversational Peer Based Texting
So you've got your phone list, you've started to set up your templates, your agent accounts are set up, all the hard work is done right? Yes! P2P Texting, when done properly should be easy. Provided you have trained your agents well, and they are familiar with the candidate or issue they are talking about it should be as simple as texting a friend. When advising your agents about how to conduct themselves in a P2P environment there is one simple piece of advice for you to give them – "be human". This means to respond in a kind way, talk like a human, but with the caveat of always making sure that you are trying to steer the conversation back to your goal of encouraging donations, or seeking their engagement in one of your initiatives. You don't need fancy consultants telling you how to get your communications done, just be a human.
Something very important and easy that you can do to foster this human relationship is to have quick responses. Everyone knows how the context for a conversation on text can easily be lost if you are taking too long to respond. You should never be leaving your contacts waiting too long to receive a response from you. They will lose interest in the conversation and are not likely to pick up the conversation again later on. This is just like a real conversation – you want to capitalize on the interest once you get a reply. To ensure that you are maintaining quick response rates and boosting engagement, you can train your volunteers on the importance of responding quickly to texts and creating templates that will allow them to save time typing and ensure consistency of your texting. It will require a little extra hustle from your campaign to keep voter files on the texting platform but this real person intervention through a cell phone number will allow for a personal conversation with your target audience.
You can make your texting more engaging by targeting specific zip code with alerts, political messages, appointments, gifs, an mms, an upcoming event, volunteer recruitment, or basic information about general elections.Another idea you could incorporate is creating a database of all the conversations you've had and extract keywords from the two-way text messaging through the mobile phone. This could be political messages,a fundraising campaign, contact information, rsvp's or something as specific as a midterm elections reminder for your political party. This is not a loophole in communications laws and p2p texting is still still subject to the tcpa's restrictions which have changed in recent years.
It Builds on Existing Relationships
Fundraising efforts are usually labour intensive, grant writing processes which require larger initial investments from large donors and less engagement with a larger audience. Fundraising relationships are a long process of building trust and relationships over time. These relationships are leveraged to raise money. It might not be one-time large investments, but you can build regular reliable income streams. By building trust and relationships you are creating supporters for your cause; supporters who will vouch for you and will act as brand ambassadors in their networks for you and your advocacy work. It may seem like having real conversations over two-way text (peer text messages) could provide complications to your campaigns but it is actually a more efficient way of building relationships with a lot of people in less time with tangible progress and a personal touch through a peer fundraising strategy.
Its important that you start with your texting list, which is with people who have opted in for deliverability. The vendor is not responsible for this, you must follow fcc and tcpa restrictions or risk an outage on your account. Also, you must be very careful with your keyword usage. There are a number of restricted keywords that peer companies cannot send as a vendor. You are not allowed to use solicitation as a form of communication when you text people in sms chat. The first text you send is the best way to relay texters (not callers) on your list of contacts that these are peer text messages and not sent to a landline or with an autodialer (or an ATDS).
It's Great For Events
Getting people out to events is seemingly impossible during the COVID era, but once the world begins to return to normal (when it is safe to do so) it's going to be a challenge for event planners, political entities and nonprofits. These are your standard fare fundraising events: promotional runs, golf tournaments, dinners, galas etc. What about the conferences though? Conferences are an essential part of business. They are a chance for industry professionals to network, grow and learn from one another. This kind of service is important for you.
However, what can you do in the meantime to advertise your online events? Well, texting for your conference is bound to be one of the most effective ways to make your virtual events feel more 'human'. Instead of sending emails to your conference, or relying on an overly complicated app, you can send your patrons to an open place to receive all the information necessary about their event. This can do even more amazing work for your conference when we resume in-person events. Imagine you are walking around a crowded conference centre, not sure when the event you want to attend is going to launch is. You simply send a text to the conference line and an operator is standing by to answer all your questions. A good tip for this kind of practice would be to send out one welcome and greeting text to all conference attendees.
An effective idea for your events is to maintain a record of those who answered your initial text, on your text platform and then tag them as someone who may want to attend an event then send them an sms message to their cell phone. A part of your digital strategy could be to record the data they give you, recruit them for your campaign to volunteer or invite them to attend an event or assist with voter outreach.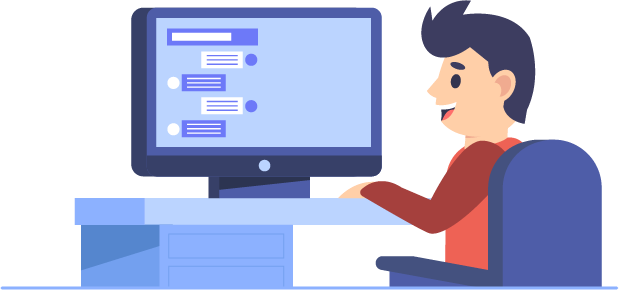 You can have your P2P agents standing by to answer attendee questions
Peer to Peer Texting Works For Voters
When the 2020 campaign season is in full swing, we find ourselves in an unprecedented campaign cycle with new challenges presented to candidates, and voters. Traditional campaign methods: in-person rallys, door-to-door canvassing, and community outreach have become almost entirely untenable. 
Appearing almost coincidentally, and ready to roll out – Peerly has emerged as a landmark communication innovation that will be used by politicians in the place of traditional campaign methods. Nobody wants to feel like they are just another number in a marketing campaign. With digital experiences being increasingly curated to consumers, whether they are personalized ads, recommended content, or chatbots – it is a clear fact that users want to be spoken to in their own language. 
That is where the true power of this technology comes into play. It approaches users in a personal manner, that allows the conversation to happen on their terms. This level of individual attention will be the tool that will increase your engagement rates, and ultimately bring better results to your campaign.
Bernie Sanders was the pioneer of using cell phone outreach for democratic campaigns but even the Trump campaign, and Trump has used digital tools like individual texts to use surveys. The Bernie Sanders campaign has called the use of such texts as "grassroots" and have attributed much of their fundraising success and event attendance to the push notifications sent to targeted zip codes. They were also able to send a survey question in the place of person visits while still having some human intervention. The way they produce telephone numbers for their campaign is in advertisements to their stakeholders and then import contacts in batches to their vendor. The trump campaign made use of this in the midterms, instead of call platforms. The uses of peer analytics in compliance with federal law to record data.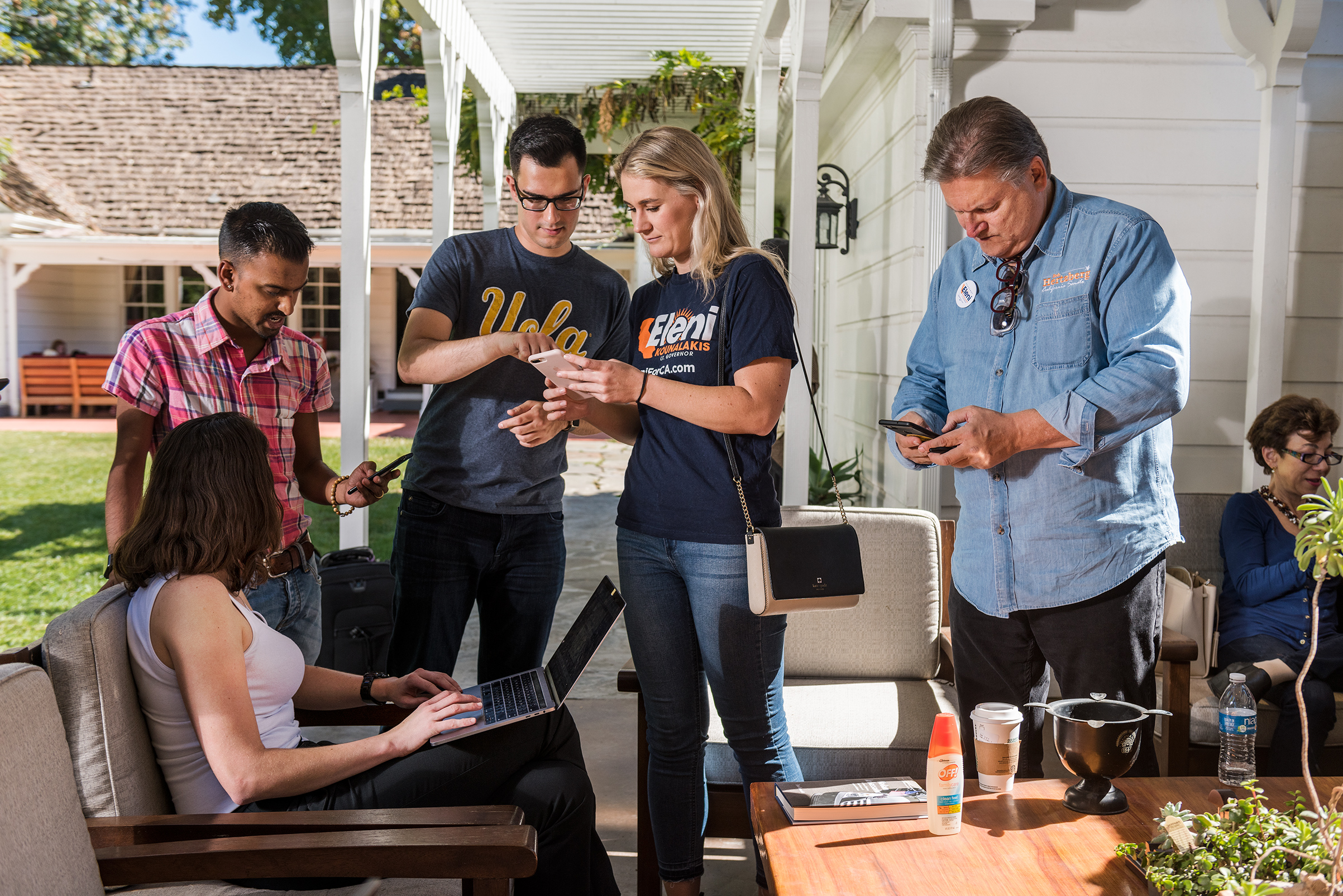 Engaging voters is the core job of every campaign
It Allows for Personalized Communication
One of the primary challenges of traditional marketing is that it is difficult in an organization with a limited budget to give everyone individualized attention and to have a one-on-one conversation. Alternatively, social media marketing organic reach rates are down, meaning that even if you have a substantial amount of followers you cannot guarantee that your post will be heard by everyone. Even worse, email marketing open rates are at the lowest they have been in history.  
Marketing tools and strategies will always change to meet consumer needs, and P2P is the latest tool which will help you achieve the results your campaign deserves. At the cost per text, you will see ROI rates that the results are far and beyond what you will see from any email, social or direct marketing campaign. You can send a custom query to your audience without using bland automatic telephone communication. This intervention in the form of a survey question (provided it doesn't go to the wrong number) could be the best part of your campaign and potentially pay off at a later date. In person visits presented a complication for candidates in 2020 but P2P is a valuable intervention with plenty of use cases. If you have any questions, please contact our client success manager today with any questions, they would be happy to run you through  the declaratory ruling on P2P manage any outage, or review your state laws on compliance.
Peer Texts are NOT "Robo-Calls"
Nor are robotexts, a valid campaign strategy tactic. Robocalls have gained a bad reputation (and perhaps rightfully so) by being abused by many businesses as a way of drumming up business. However, there will surely be a quick decline in the utilization and effectiveness of robocalls as a marketing strategy. Furthermore, this kl is a valid measure as determined by the FCC as they are not an autodialer (or an ATDS) and not in breach of the TCPA – which is worse than just contacting a wrong number. An ATDS is an automatic telephone dialing system. What's great about P2P as well is that it can be used any day of the week with any age group on a phone or a tablet. Users of peer also report much higher open rates, through legitimate (not loophole) means that are tcpa compliant.
Another reason for this is that the true advantage of this technology is that it is a two way conversation platform. If you robocall, you deliver the call to the audience, but Peerly will allow you to collect data to engage individuals and collect data at a larger scale. Any data collected can be saved and transferred to your CRM of choice. Unlike robocalls or even bulk SMS, this technology will allow you to communicate with your audience and easily manage your replies. All without even picking up a phone. 
It Works For Candidates
The Sanders campaign was an early adaptor of this technology, one of the first to be used in American Politics. It was one of the first political campaigns to launch a texting strategy. This was a part of his "grass-roots" branding which shifted the focus away from attracting donations from PACs and large donors; and rather towards many smaller donations which made it more accessible to a larger audience which in turn helped raise more voter awareness as well. It is also an effective way to relay your potential donors to gotv.
After this, campaigns and candidates at all levels of government adopted the technology rapidly and integrated it as a key weapon in a candidates war chest. In fact the 2020 presidential election was labelled as the "texting election" due to the convergence of the COVID-19. A key strategy for candidates is to gear your texts towards voter mobilization, to encourage voters to register to vote and make sure they do so on time. 
It Allows You To Survey
With restrictions in place for many States about public gatherings, running a campaign office can be a challenge for campaign staff managers. However, it also can present them with a number of unique opportunities to expand the number the amount and kind of data you collect. Peerly will allow you to conduct polls/surveys one on one right through your smartphone.
It is simple to conduct a survey with Peerly. All you need to do is prep a question template that your agents will utilize to ask a question, and then start sending it to your audience. Rather, you can automatically select the pre-made text to be imported into the conversation. After you ask the question, you wait for the recipient's answer and you can easily type their reply into your details about that contact or move it into your CRM for local record keeping. 
Peerly is the Cheapest
When it comes to budgeting for a political campaign, almost every dollar that goes out the door goes towards connecting with voters through traditional and digital media. Typically these campaigns involve informing voters about your candidate, and their positions but also converting them into volunteers, engaged voters, and advocates for your campaign. 
This technology has historically been very expensive. However, with the addition of new companies into the market such as Peerly, the cost of the product has been reduced to meet the ever rising demand from consumers. The price of a standard text is usually around eight to ten cents per message whereas companies like Peerly, have been able to offer rates that are half that allowing our clients to send more messages and therefore more successful campaigns. 
We did the math, and text for text, Peerly is the most affordable option on the market and not only that, it's the most reliable network there is as well. We sent over 1 billion text messages this year and look forward to pushing that number even farther next year. With hundreds of millions of communications being sent out every single day, and communications services costing more and more, you need a tool that will allow you to have uninterrupted, and affordable access to your audience. 
It is Easy
First, upload your mobile phone list, second, write your test and third start sending out your communications. It's as simple as that. The beauty of our interface is that it is simple to use, but will allow you with a near unlimited ability to customize your messaging. If you ever find yourself in any kind of confusion,  our world-class support team is always ready to take your email, call or chat with you to help make your campaign a massive success. Your team won't need to hustle very much to get started on our p2p platform and you'll be sending political texts, mms, emoji and sms messages through an easy to use communication tool. Peerly has a continuously expanding knowledge base with walkthroughs, guides, case studies, and best practices that will ensure that even if you have any concerns about launching, running or customizing your campaign we will be here to support you. 
Peer to Peer Texting lets you do A/B Testing
It lets you do A/B Testing
A difficulty with emailing is that it is difficult to remain agile in testing your messaging. Too much email spam and you will see your audience unsubscribe rates increase dramatically. Additionally, it's harder to test rates when you are testing in an environment where your audience attrition rate is increasing.
A key aspect of text message marketing is finding out how to talk to your audience, it's not as simple as drafting a message and sending it out to everyone. People have different ways they want to be talked to. A great example of this is what VOTE.org discovered in their P2P texting campaign. Over the course of several campaigns they found that conversational texts reduced their response rates when trying to encourage voting. Whereas, a direct ask test that included a link to a voter registration form increased their registration rate by 50%.
If you're new to P2P, or even if you find your messaging is starting to go stale, try to A/B test your audience by switching the tone and/or content of your initial message and also the follow up texts. This process is important to help you validate that your messaging is resonating with your audience. An actionable strategy would be to take 100 contacts, and split them 50/50. Send them two different messages at the same time and compare the response rate, conversion rate, and how many conversation interactions it takes for the conversation to either end or lead to a conversion. Once you find the messaging that works best, try scaling it and see if the same trend continues. Another way that you can create more targeted messaging if you are a political campaign, for example, would be to segment your audience based on your targeted demographics and then A/B test them.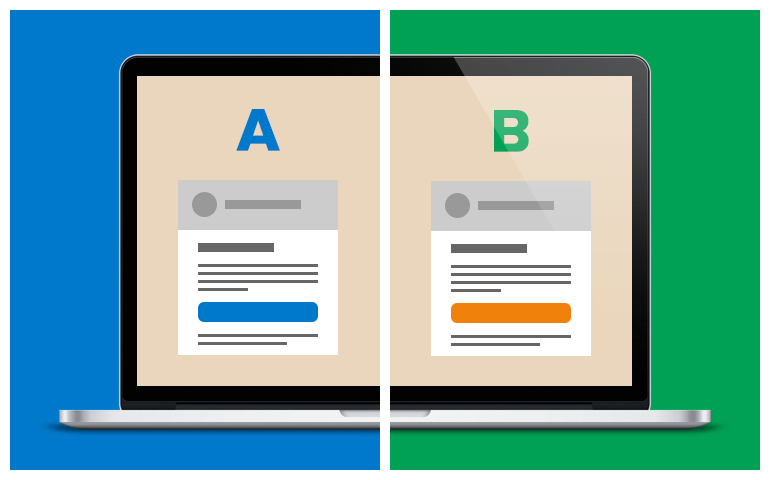 Use A/B Testing to perfect your campaign's effectiveness