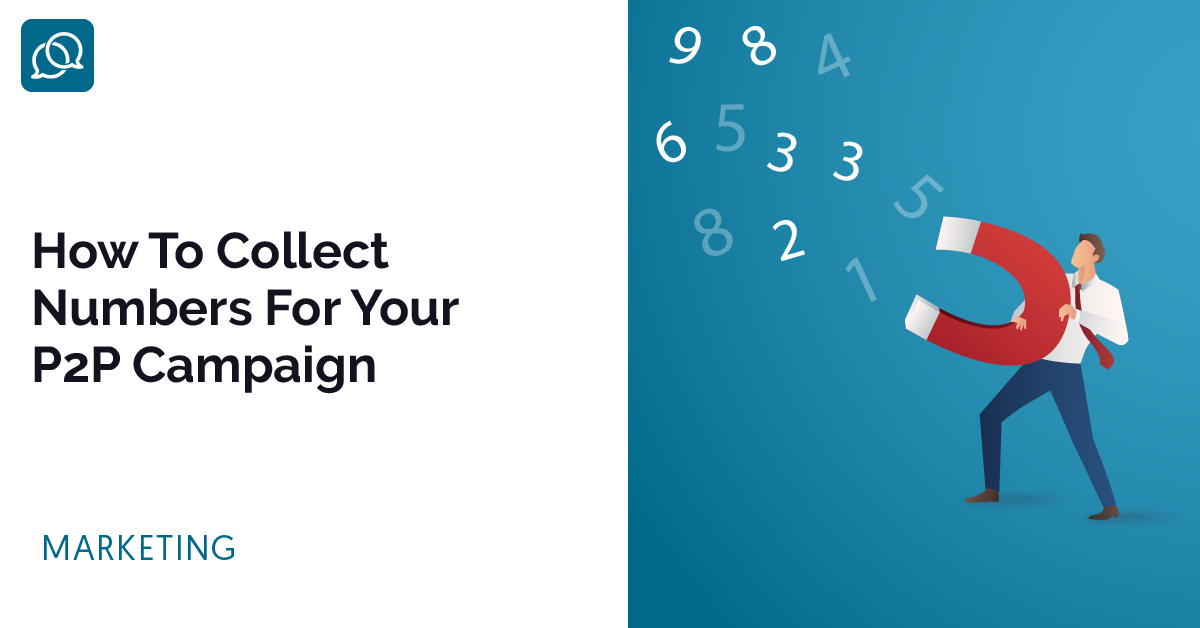 You've signed up for one of Peerly's incredible peer to peer texting plans. What is your next step? Well you need to begin collecting numbers that you are going to text! Perhaps your business already has a database, but more often than not we see business news to start building their list from scratch. Never fear, Peerly is here to help you build your number database. 
In person
One of the most personal ways to build your peer to peer campaign is through your in-person events. Just like how the best time to buy merchandise is at a concert, you can leverage the good feelings in the air at your business or your political event to have users sign up for your texting list. 
An effective method would be to build a lead generation page, or have an information capturing app on a tablet or laptop which makes it easier for users to input their information. Have volunteers walking around collecting information. Instruct volunteers to teach users what kind of communication they are signing up for. If you want to go the extra mile you can incentivize users who sign up by offering some kind of prize for signing up. 
Social Media
In the same way that you would run ads for an email list, you can use your social media platforms as a way to reach your audience. It is almost easier to gather numbers because you can include your phone number in the actual content of your post and it is easy for users to text you and opt-in. Whereas, the standard method to get users on a mailing is to offer them an ebook or discount in exchange. 
Digital Marketing
Similar to regular social media posts, running paid advertisements are a reliable way to build your email list. An effective tip to doing this cost effectively is to build a lookalike audience on Facebook of your current supporters and build a lookalike audience in your geographic region, or where you do business.
Website
A good practice for building your SMS list is to have the number to opt-in somewhere easily accessible. When you drive traffic to your website, good practice should be to put your email somewhere that can be easily seen – like your homepage. Another good practice could be to include it as a popup, or the first message on a messenger bot on your page. 
Email
You've run successful email lead generation campaigns in the past, you have thousands of contacts but you (like so many others) are seeing your open, and click-through rates slowly dwindling. The easiest way to build a platform, is to use another platform. Therefore, you can use your email list to add numbers to your peer to peer texting list. 
Reddit
If you are a political candidate, you might consider engaging with your base on Reddit, and do an AMA (Ask Me Anything). This is a place to find die-hard fans and share your opt-in number to get users to sign up to your peer to peer text messaging list. 
No matter where or how you are collecting numbers for your peer to peer messaging campaign, the most effective method to gather them is too:
Go wide in your outreach
Try all possible marketing channels to see exactly where your audience lives and also to create lead magnets that are in place to gather numbers.
Use a platform to build a platform
If you have a strong Facebook page, use that primarily to move your followers onto your peer to peer messaging list. Utilize the platforms that are already established to drive traffic to your growing ones.
Now that you have some techniques and tools to build your texting list, go out there and begin creating your database. If you ever have any questions, contact our support team or if you are ready create an account and get started right away.