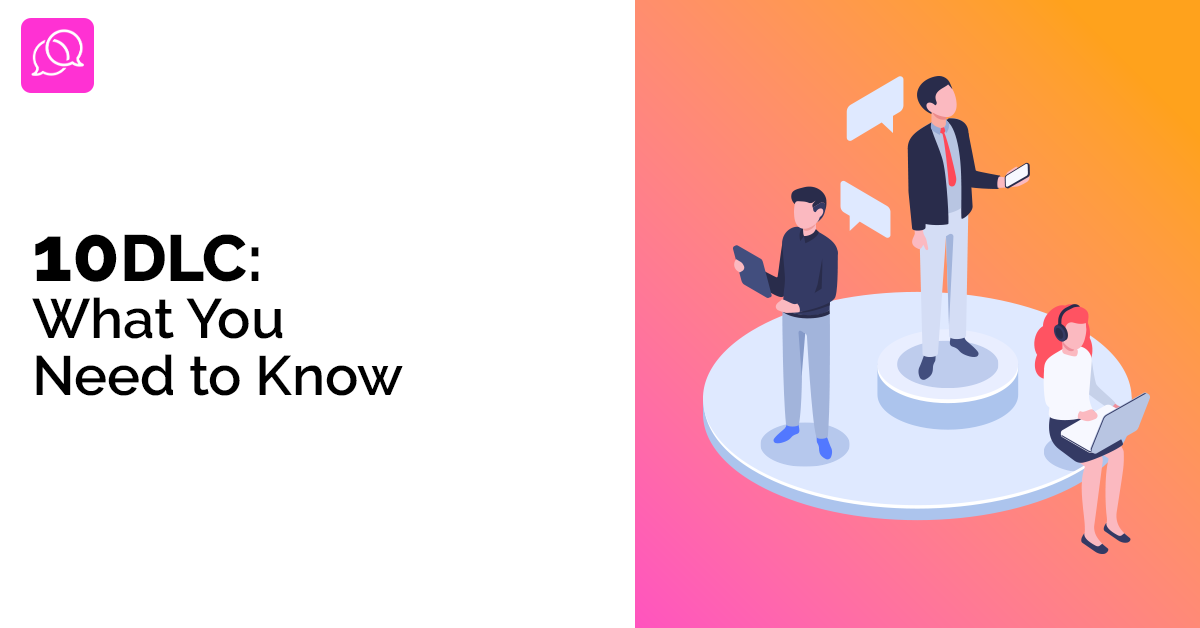 What is 10DLC?
10DLC (10 Digit Long Code) is the industry acronym for the new local messaging standard introduced by mobile carriers. Carriers want to prevent spam from going out on their network and 10DLC does just that.
If you're interested in using Peer to Peer Texting for your political campaign, you'll need to register for a 10DLC account. 10DLC allows businesses and organizations to send mass text messages. Peer to Peer Texting is a powerful tool for political campaigns, allowing supporters to easily connect with one another and mobilize around key issues. In order to use these services, you'll need to sign up for an account and select a 10-digit long code. Once you've registered, you'll be able to start sending and receiving text messages. Peer to peer texting is an incredibly effective way to reach voters, and Peerly makes it easy to start.
Who Does it Impact?
Any business, nonprofit, organization, or political entity that wants to use a local number will need to provide information & register with the TCR (The Campaign Registry).
How Will 10DLC Affect Peer to Peer Texting? 
10DLC registration will be a requirement for businesses & organizations sending messages to the United States using 10-digit long code numbers. We have partnered with our carriers and The Campaign Registry to ensure an easy and straightforward registration process for our clients.
Why Should I Use It?
There are many reasons to use 10DLC for your Peer to Peer Texting needs. First and foremost, 10DLC is compliant with all FCC rules and regulations. This means that you can be confident that your texts will not violate any laws or regulations. In addition, 10DLC offers a number of features that make it ideal for political campaigns. For instance, you can easily send messages to large groups of people without having to worry about exceeding the limit of texts per day.
How will the 10DLC A2P/P2P texting registration work?
When you complete your A2P texting Profile (Brand Registration) on the Peerly App, The Campaign Registry will give your Brand a Trust Score of either Low, Medium or High Trust. Subsequently, Peerly's process will assist and ensure you maintain a high trust score while using our platform. This rating affects the message that is allocated to each of your jobs.
How to Get Started?
Luckily, Peerly makes this process very easy and handles most of this for you. All we  require is that you fill out a 10DLC information form. We use this to complete your registration automatically. You will need to register with The Campaign Registry and if you are a political campaign you will need to get verified with Campaign Verify. Peerly streamlines this process & makes it as simple as possible. You can also check out recordings of Peerly's past 10DLC Webinars for more information!