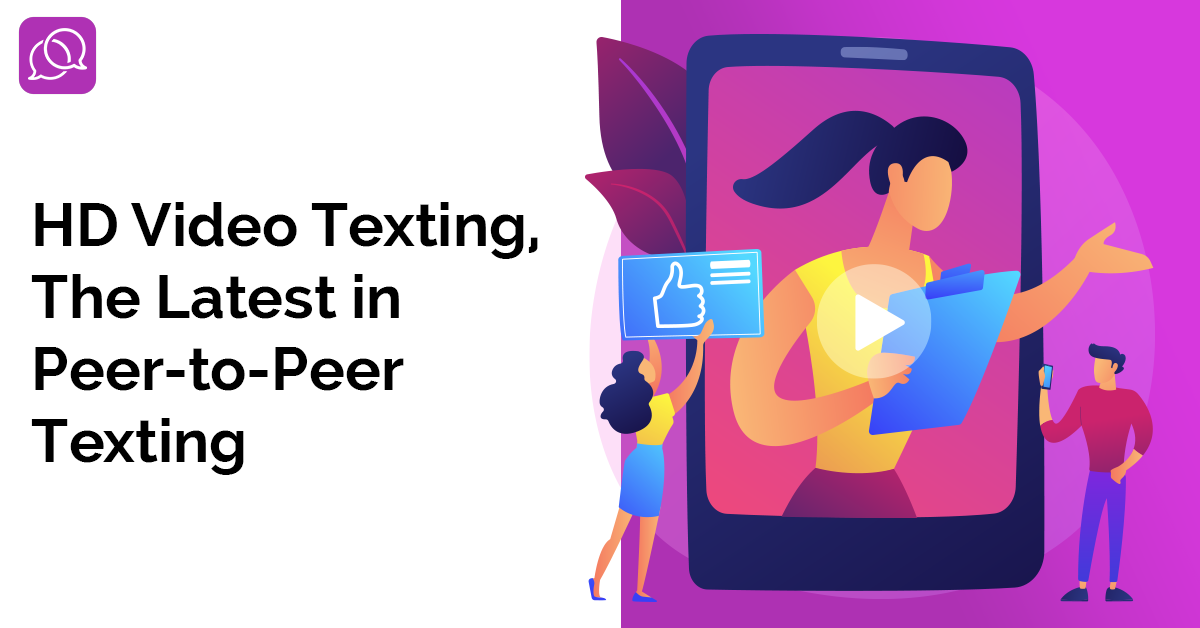 Last year, Peerly successfully tackled a significant challenge, revolutionizing the way campaign commercials reach voters. Our innovation, TruHD Video Texting, swiftly gained traction across hundreds of campaigns.
Acknowledging the accelerated shift towards cord-cutting during the pandemic, we identified a pressing need to reimagine traditional advertising methods. Enter TruHD Video Texting—a breakthrough solution enabling users to seamlessly send HD videos to voters via text. This ingenious approach bypasses the limitations of conventional television ads. With TruHD Video Texting, campaigns can transmit genuine HD (1920x1080p) videos directly through text messages, up to a duration of 60 seconds. Also, the recipient can conveniently view the video within their active text window.
To this day, Peerly remains the sole provider of full-length, genuine 1080p HD Video Texting. The capabilities of TruHD Video Texting empower campaigns to upload high-quality cinematic files of up to 600 MB, ensuring a true HD experience at 1920x1080p resolution. Additionally, campaigns can incorporate up to 2,000 characters of text within the same message, without any additional costs.
Peerly, as always, is dedicated to enhancing our technology with innovative features. We offer Rich Font Text Messaging, allowing users to use custom fonts in their messages. Furthermore, we introduced our Branded Link Management tool which enables the incorporation of custom-branded short links with robust tracking capabilities—integrated seamlessly into the platform.
We believe the game-changing potential of TruHD Video Texting, combined with our Custom Fonts and Branded Links, can redefine the campaign industry. The capacity to convey studio-quality video and sound through text is a political game changer. All in all, when coupled with Peerly's array of customization options and robust toolkit, any campaign gains an unstoppable edge. The past year has showcased remarkable success stories from clients leveraging TruHD Video Texting. Looking ahead to 2024, it's evident that TruHD Video Texting could emerge as a pivotal method for delivering commercials to voters.
Looking to get started with Peerly? Sign up for a Peerly account today!