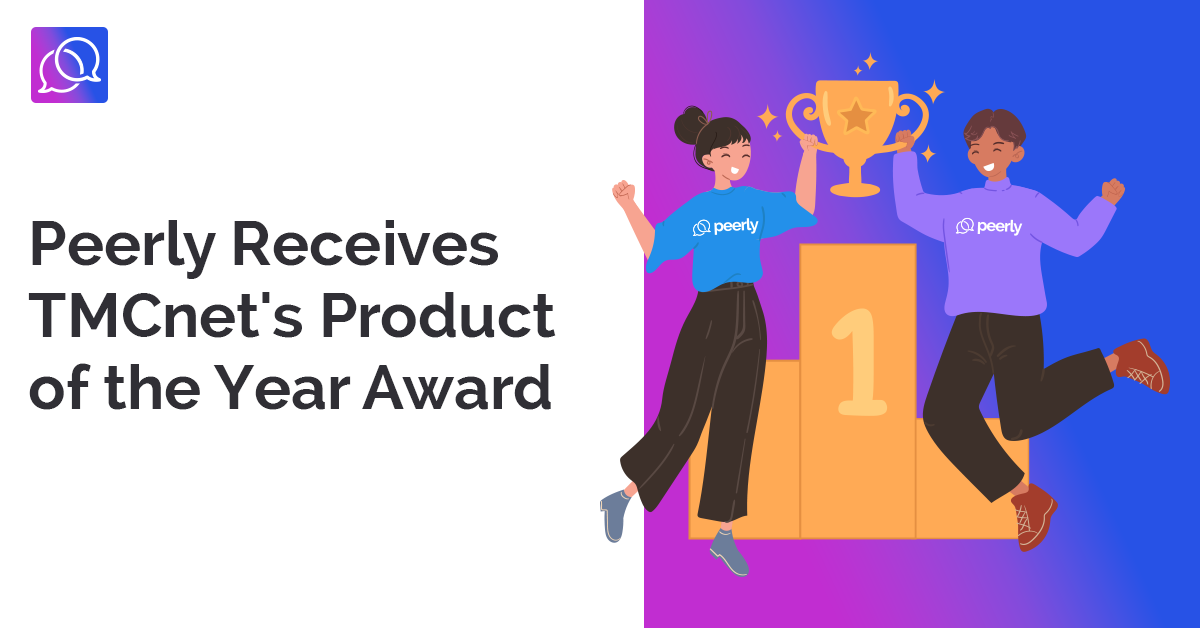 Peerly, a leading provider of P2P Texting, is thrilled to make an announcement. TruHD Video Texting has been awarded the Communications Solutions Product of the Year Award by TMCnet. TMCnet is a globally recognized integrated media company. This recognition solidifies Peerly's commitment to delivering cutting-edge communication solutions that enhance customer engagement. TruHD Video Texting revolutionizes the way businesses communicate, offering an unquestionably cinematic video experience directly over MMS. So, let's explore how this award-winning product sets new standards in messaging technology.
Unleashing the Power of Peerly's TruHD Video Texting 
TruHD Video Texting is the latest innovation from Peerly. It enables users to upload and share cinematic-quality videos with a truly immersive sound experience. We've leveraged the power of MMS and users can now send full HD videos up to 60 seconds long. Along with the video message, up to 2,000 characters of accompanying text can be added. Also, with the ability to upload massive 600MB files, TruHD Video Texting provides an unparalleled messaging experience. Moreover, this high-quality video captures the attention of recipients and boosts engagement.
A Leap Forward in Customer Engagement
In today's digital landscape, effective communication is crucial for businesses to engage their customers. Consequently, Peerly understands the growing preference for text message communication over online messaging and has developed TruHD Video Texting to address this demand. We've also combined high-definition video, cinematic sound, and customizable fonts. Peerly also offers businesses a way to create captivating messages that resonate with their audience. This innovative product brings messaging to life, allowing businesses to forge deeper connections with their customers.
Recognizing Excellence
Rich Tehrani, CEO of TMC, expressed his admiration for Peerly's achievement, stating, "Congratulations to Peerly Inc. for being honored with a Communications Solutions Product of the Year Award. TruHD Video Texting is truly an innovative product and is amongst the best communications products and services available on the market today." This recognition highlights the dedication and commitment of Peerly to delivering exceptional communication solutions.
Peerly's TruHD Video Texting is recognized as the Communications Solution of the Year by TMC This solidifies our position as a leading provider of innovative communication solutions. TruHD Video Texting's ability to deliver cinematic-quality videos with immersive sound and customizable fonts elevates messaging to new heights. As Peerly continues to prioritize customer engagement and innovation, businesses can undeniably rely on our cutting-edge solutions to create meaningful connections with their audience. So, stay tuned for more groundbreaking advancements from us as we revolutionize the way we communicate in the digital age. If you're interested in learning more, sign up for an account today.